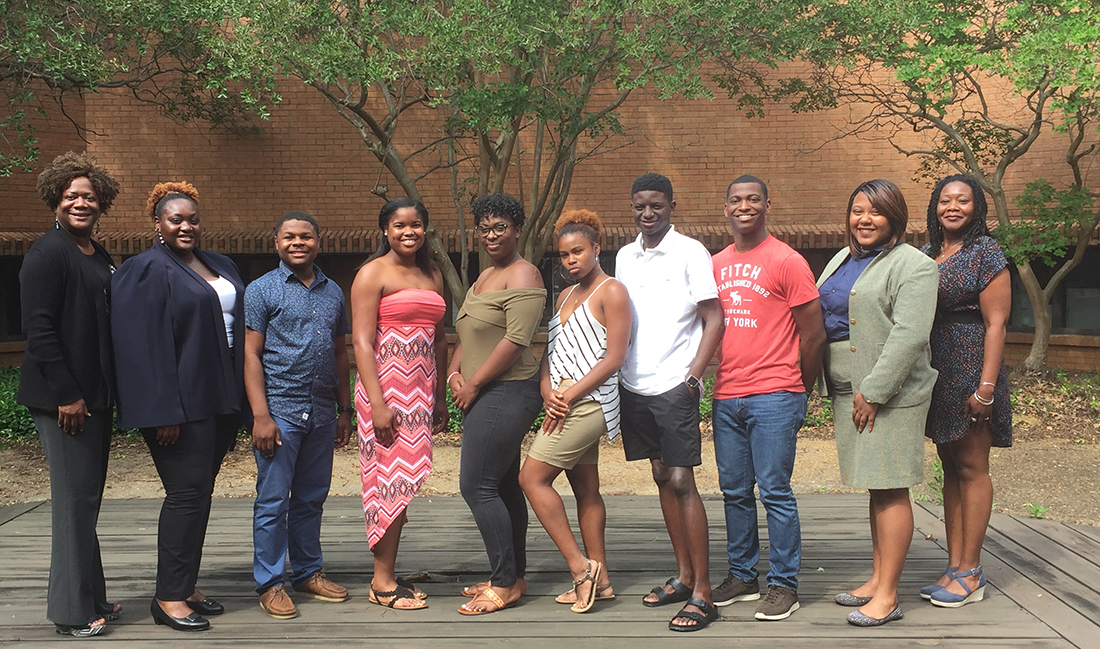 ITTA BENA-- Mississippi Valley State University has reinstituted its National Association for the Advancement of Colored People (NAACP) Youth and College Chapter.
For 10 years, the chapter has been gone from the Valley community, but now it's back with a renewed purpose.
The students will be under the leadership of advisors: Dr. Yolanda Jones, dean of student development and Shakia Bell, office manager, faculty development.
Dr. Jones said helping students understand the importance of working in the community and understanding social issues is what drives her to help with the chapter. 
"I believe the importance of civic responsibility is paramount to student success," said Jones. This will help our students become aware of the social issues around them, but more importantly, how to deal with these issues. In order to develop holistic students, it is pivotal to expose them to political, social, and economic issues during these years to help them become productive citizens. "
The MVSU chapter will host its first informational and general body meeting at 8 p.m. Wednesday, Oct. 11 in the Business Administration Building (Cliff E. Williams Auditorium).
The chapter's president, Jaishone Cornelius, a senior Criminal Justice and Pre-Law/Legal Studies major expressed why it was important to revive the NAACP on campus.
"It was of utmost importance for us to reinstate the NAACP Youth & College Division here at Mississippi Valley State University; considering, we were the only HBCU in the state of Mississippi that did not have an active chapter," said Cornelius.
"My goal as president of MVSU's NAACP Chapter is to carry the torch and keep the flames ignited in our combat to invoke change for the voiceless; whether that is educationally, economically or socially," Cornelius added.
The NAACP Youth & College chapter is a division of the association devoted specifically to youth and their activities. The division was established in Mar. 1936 under the direction of Juanita Jackson, a youth delegate in the association.
The mission of the NAACP is to ensure the political, educational, social, and economic equality of rights for all persons and to eliminate race-based discrimination. The division gives a political voice to the young and creates a platform for youth leaders to be change agents for the voiceless.
Members of the chapter include: Senior Criminal Justice & Pre-Law/Legal Studies major Jaishone Cornelius, president; senior History major Jermarlius Rushing, 1st vice president; senior Criminal Justice & Biology major Monifa Amadi, 2nd vice president; senior Biology major Bria Daniels, 3rd vice president; junior Speech Communications major Jordan Anderson, treasurer; senior Criminal Justice major Tanessa House, assistant treasurer; senior Government & Politics major LaSharda Leasy, secretary; senior Broadcasting major Taloria Stiffin, assistant secretary; junior Pre-Law/Legal Studies and Government & Politics major Angel Jackson; Criminal Justice graduate student Augustus Johnson; junior Social Work major Shannequia Jones; senior Criminal Justice major Khadijah Kidd; senior Biology & Chemistry major Mardarius Mann; senior Broadcasting major Neena Matthews; junior Pre-Law/Legal Studies & Government and Politics major Kambreca Mitchell; junior Biology and Environmental Health major Maya Murry; senior Social Work major Trainniesha Pates; sophomore Broadcasting and Journalism major Justin Read; HPER graduate student Kateris Scott; senior Criminal Justice major Marissa Ware; and junior HPER major Kierra Waters.
For more information regarding the MVSU NAACP Chapter, please contact mvsu.naacp@gmail.com,  Dr. Yolanda Jones at (662) 254-3830 or Bell at (662) 254-3081.