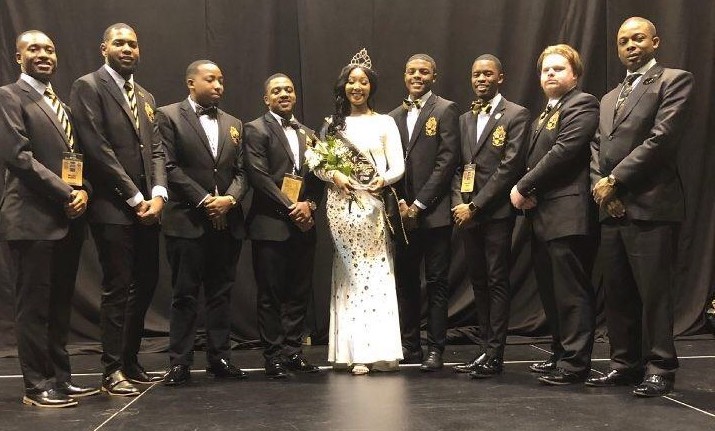 ITTA BENA, Miss.— A Mississippi Valley State University fraternity queen has been selected to represent the chapter during the regional competition.
MVSU's Zeta Phi Chapter of Alpha Phi Alpha Fraternity, Inc. will be represented in the 2019 Southern Region Miss Black and Gold Pageant by Kiviyon T. Jones of Greenville. 
In January, Jones competed in and won the Mississippi Alpha's Network competition, which included winners from all universities in the state of Mississippi.
She will now compete against winners from Alabama, Georgia, Florida, North Carolina, South Carolina and Tennessee for the Southern Region crown.
 "My experience at the Miss Black and Gold District pageant was like no other," said Jones. "I met and bonded with other Miss Black and Golds from different schools. They were all so sweet and that made my experience even better. Being in a friendly environment took so much stress of competing off of my shoulders. I went in with pride and confidence in myself and brought home the title for Zeta Phi."
Jones is the daughter of Trina Jones and James Murray. She is a senior environmental health and biology major at MVSU.
In addition to being Zeta Phi Chapter Miss Black and Gold, she also serves as Miss Senior for the 2018-19 Royal Court.
Her campus activities include membership in the Environmental Health Club and the Fannie Lou Hamer Cancer Research Club.
Jones is also a spring 2018 initiate of the Epsilon Pi Chapter of Alpha Kappa Alpha Sorority, Inc. for which she currently serves as vice-president.