ITTA BENA, Miss— When Laderka Coats decided to vie for the title of Miss. Mississippi Valley State University 2017-18, she did so out of a desire to serve.
Little did she know, the opportunity would also land her photo in the pages of Ebony Magazine as one of the featured Top 10 HBCU Campus Queens.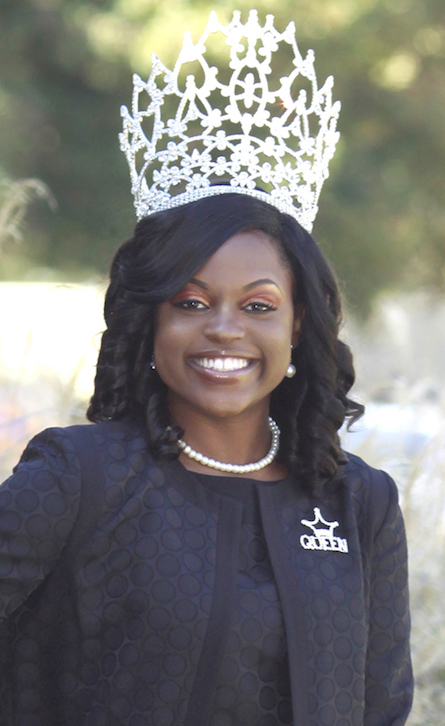 The Belzoni native said she is humbled to be featured in such a prominent national publication and grateful to those who helped make it possible.
"I would like to thank the Mississippi Valley State community for all their support," she said. The faculty and staff and student body helped out tremendously. I would especially like to thank my family, friends and the Belzoni community for their love and support throughout the journey to become Miss. MVSU as well as an Ebony Campus Queen."
The announcement from Ebony marks the second consecutive year that an MVSU queen won a spot in Ebony's top ten. Miss MVSU 2016-17 Symone Daniels, who is also a Belzoni native and attended the same high school—Humphreys County—as Coats, earned the prestigious honor last year.
The EBONY HBCU Campus Queens program provides a platform to recognize young Black women who are poised to affect significant change globally. The coveted title identifies collegiate women who have demonstrated the ability to inspire, lead and give back to their communities.
"The top 10 EBONY HBCU Campus Queens represent brilliant Black women who exemplify intelligence, philanthropy, and leadership," said Linda Johnson Rice, CEO of EBONY Media Operations. In today's climate, it's more important than ever to praise exceptional women who demonstrate fortitude in their everyday lives and remain unapologetically black."
Coats, who is a graduating senior, said that serving as Miss. MVSU has been a great learning opportunity.
"Fulfilling the position as an HBCU Queen is much more than just serving as the face of the university; serving in this capacity has extended me a platform to use my voice for progressive change," she said. Having the opportunity to address real issues that many college students encounter has been very rewarding."
She said she is thankful for the college experience she received at MVSU.
"I love our mantra, 'One Goal. One Team. One Valley ... In Motion', because it represents all facets of my university: One Goal—Student Centeredness; One Team—University and Community Working Together;  One Valley—School Pride and Spirituality Second to None; and In Motion – Continued Growth. This is why I love my HBCU, and, more importantly, why institutions like MVSU are indispensable," she shared. 
The 2018 EBONY HBCU Campus Queens are chosen during a three-month online competition that allows users to vote for their favorite queens from 75 Historically Black Colleges and Universities across the nation.
This year's top 10 majesties are representative of a diverse group of women, all of whom carry their distinct qualities, backgrounds and focuses, but who all celebrate one thing: the beauty of being a Black woman in America.
Be on the look for Coats in Ebony's September 2018 issue.