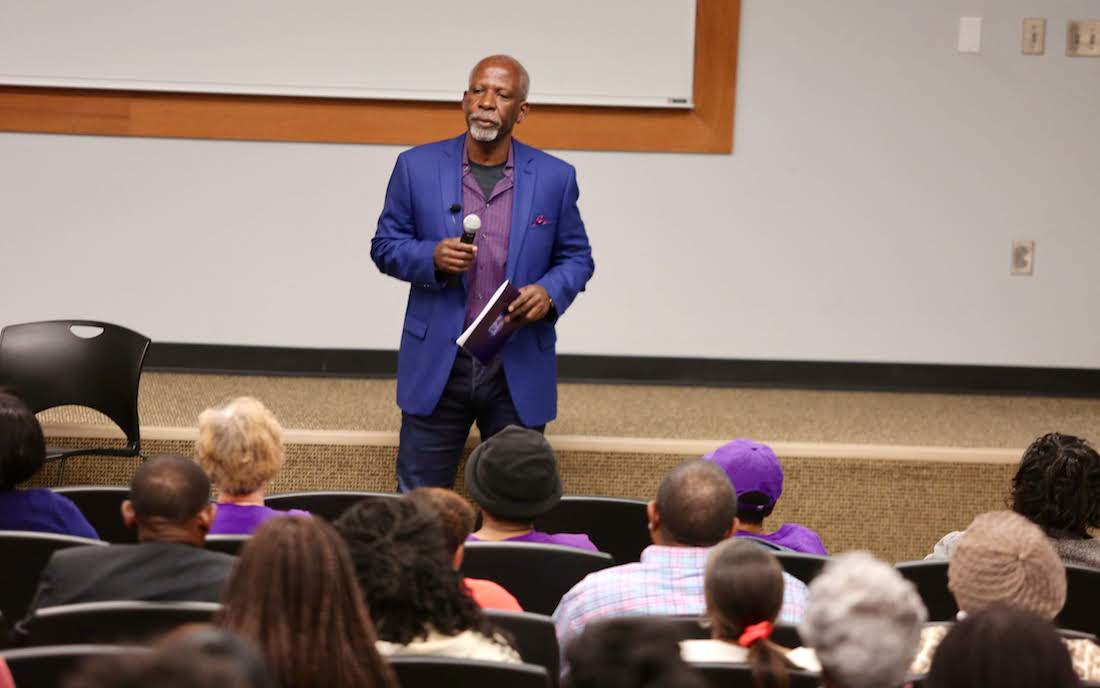 ITTA BENA, Miss.—Mississippi Valley State University welcomed author and Alzheimer's advocate Dan Gasby last night during its Graduate Read-in Symposium, hosted at 6 p.m. in MVSU's Science and Technology Center.
Gasby's wife, the iconic model and restaurateur B. Smith, was diagnosed with early-onset Alzheimer's in 2013. Since then, the couple has been open and transparent about their experiences grappling with the disease. 
Gasby said he visited the Itta Bena campus to give a serious existential warning, particularly to women and African Americans, on the impact of Alzheimer's and other forms of dementia can have on their lives, their families and future generations if it's not first mitigated and ultimately eliminated.
"Two out of three people affected by Alzheimer's disease are women. African Americans are twice as likely to be affected by the disease, with two out of three African women projected to be diagnosed with the disease," said Gasby to an audience made up of MVSU faculty, students, and community members. 
"I know the impact of Alzheimer's in the South—this is ground zero. I don't want to see you go through what I've been through," he added.
Gasby said whether as a patient or caregiver, the impact of the disease will be felt profoundly. 
"Every 66 seconds, someone is diagnosed with Alzheimer's," said Gasby. "Whether you're in college or a few years away from retirement, this disease can and will impact you."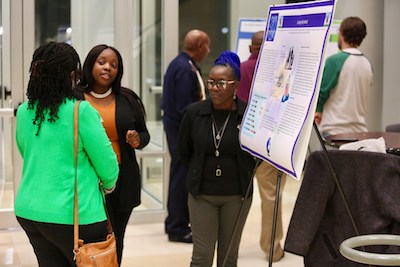 He said the stress, lack of sleep, obesity, and lack of exercise all play a significant role in bringing on the disease.
"I'm begging you to get out your comfort zones," said Gasby. "This is a threat to all Americans, but particularly African Americans."
He also encouraged those in attendance to become advocates as well as to participate in drug trials.
"I believe you have to participate in drug trials because while we're the same, drugs can affect us differently," said Gasby. 
"Please don't sit and be idle. Write letters, support universities, and like this and encourage our young people in STEM fields." 
During the event, Gasby signed copies of his book, co-authored by his wife, "Before I Forget," and answered questions posed by those in attendance. 
The event also included poster presentations on Alzheimer's research conducted by MVSU graduate students. 
MVSU's Graduate Read-In includes a semester-long series of events centered around a common read. This semester's selection was "Before I Forget."
The Fall 2019 Graduate Read-In was supported by funds from the New Masters grant made possible by the U.S. Department of Education.
View more photos HERE!