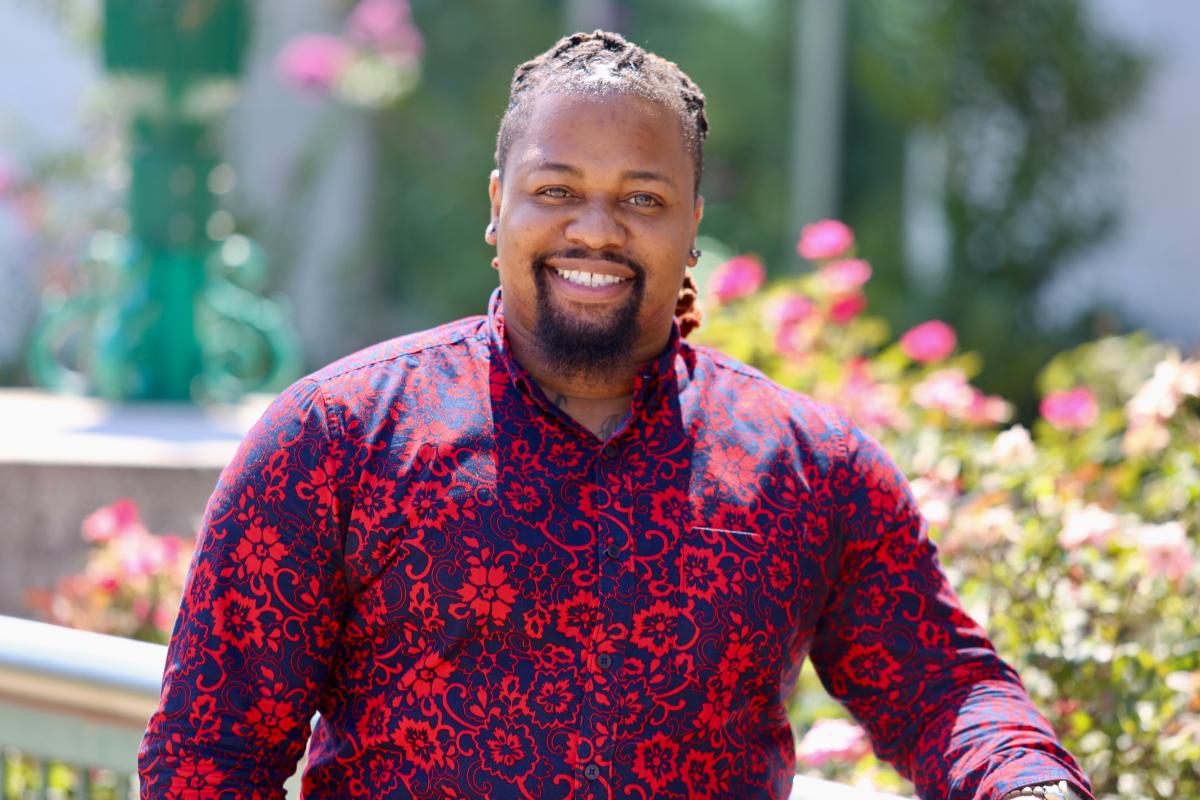 ITTA BENA, Miss.— At the age of four, Brandon Cash sang his first song publicly with the choir at Brown Grove Baptist Church in Ashland, VA.
As he belted out his first notes, he knew that he loved to sing.
His love and passion for singing has placed him on a journey that has now directed Cash to Itta Bena as the new director of choral activities at Mississippi Valley State University.
Cash comes to MVSU from Atlanta, where he has made a name for himself as a successful choral director and music administrator. He is the former director of Choral Activities at Maynard Holbrook Jackson High School. Cash also served as director of Choral Activities at Mount Zion High School and Jonesboro Middle School in Jonesboro, Ga.
With all that he has accomplished, Cash is now living what he describes as "a dream come true."
"I am excited to be here," said Cash. "Teaching college has always been a dream of mine. I used to see my college professor and director Mr. Royzell Dillard work with choirs and that inspired me."
Cash said that he always saw a future in emulating what he saw Dillard doing.
"I could see myself doing the same thing, so I set myself up by teaching at middle and high schools to gain experience," Cash explained.
Cash said his goal as the choir director at MVSU is to enhance the excellency that already exists in the program.
"My goal is to continue the legacy of choral music excellence. I will work to enhance that by taking the choir on tour, getting the choir more active in the community and hopefully, down the road, we can take the choir on an international tour," Cash said.   
Cash, 34, believes a director's approach to music has to be informed by their experience and culture, while also pushing past what is comfortable.
"My approach to choral music is to bring a mixture of music to our performances. My goal is to keep the classical tradition a big part of our musical repertoire, but also I want to bring in rhythm and blues, jazz, as well as gospel and spirituals," said Cash.
"We are an HBCU, and the mantra of the spirituals has always been infused in the culture," he added.  
In addition to his new role, Cash is an active music clinician, adjudicator, consultant, and guest choral conductor.
His teaching and research interests are focused on urban/rural music education and music education access, equity and opportunity for all students. 
However, Cash noted that he would not be where he is today without the help of a plethora of people.  
"I have had mentors and music professors that have prepared me for this moment. I had mentors like Dr. Carl Harris, Professor Lorene Bell, Dr. Sheila Maye, Dr. Gregory Broughton, Dr. Kay Pace, Mrs. Shelly Ellithorpe, and Mr. Bob Ellithorpe, Dr. David Morrow, Elizabeth Eccles, D'Walla Simmons-Burke, Cliethenia Arrington-Johnson and Dillard—to name a few."
Cash received his Bachelor of Arts in Music Education in 2007 from Hampton University in Hampton, V.A. He returned to Hampton to receive a Master of Arts in Counseling with a concentration in Student Affairs and College Student Development in 2011.
Cash completed his certification requirements in K-12 Music Education for the State of Georgia at Piedmont College in 2014. He is currently finishing up a doctorate in Choral Music Education at the University of Georgia in Athens, Ga.