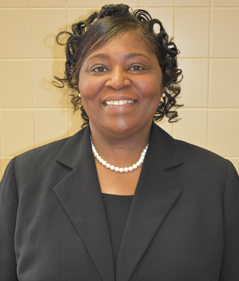 Joyce A. Dixon, MBA
Vice President for Business and Finance / CFO
Joyce Dixon serves as Vice President for Business and Finance / Chief Financial Officer at Mississippi Valley State University. Her professional career spans more than 20 years.
Ms. Dixon, a Valley alumnus, has more than 20 years of leadership experience in finance where she has served at the senior administrative level as Assistant Vice President of Business and Finance/Chief Financial Officer. 
During her tenure at MVSU, Ms. Dixon has served in leadership roles including Director of Accounting/Comptroller and Director of Accounts Payable where she has provided supervisory oversight for services and activities including accounts payable, cash disbursements, payroll, auxiliary services, student accounts, and purchasing. She has also been instrumental in the preparation of the annual budget and interim financial statements and serves as a liasion with auditors and state agencies.