WELCOME TO THE OFFICE OF STUDENT ACCOUNTS
Announcements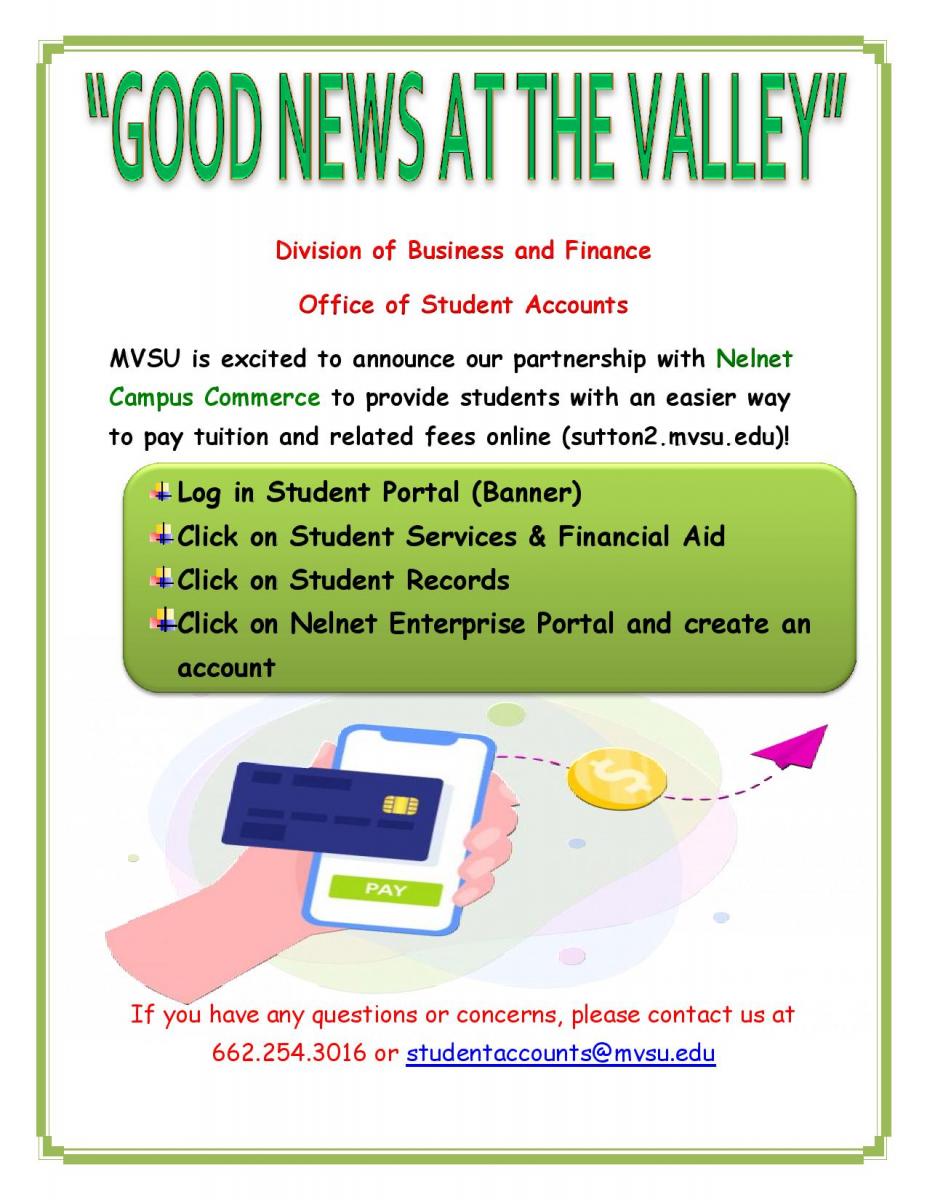 SPRING 2022
Students who have NOT been awarded financial aid (PELL, loans, scholarships, etc.), have NOT made satisfactory payment arrangements with the Office of Student Accounts or have NOT notified the Office of Student Accounts of any third party payments by Monday, January 25, 2022 at 5:00 p.m. will be DROPPED from their schedule of classes. To be reinstated in your classes, you will need proof of financial aid, satisfactory payment arrangements, or proof of third party payment. A late registration fee of $100.00 will also be assessed to be reinstated.
Downloadable Spring 2022 Financial Clearance Flyer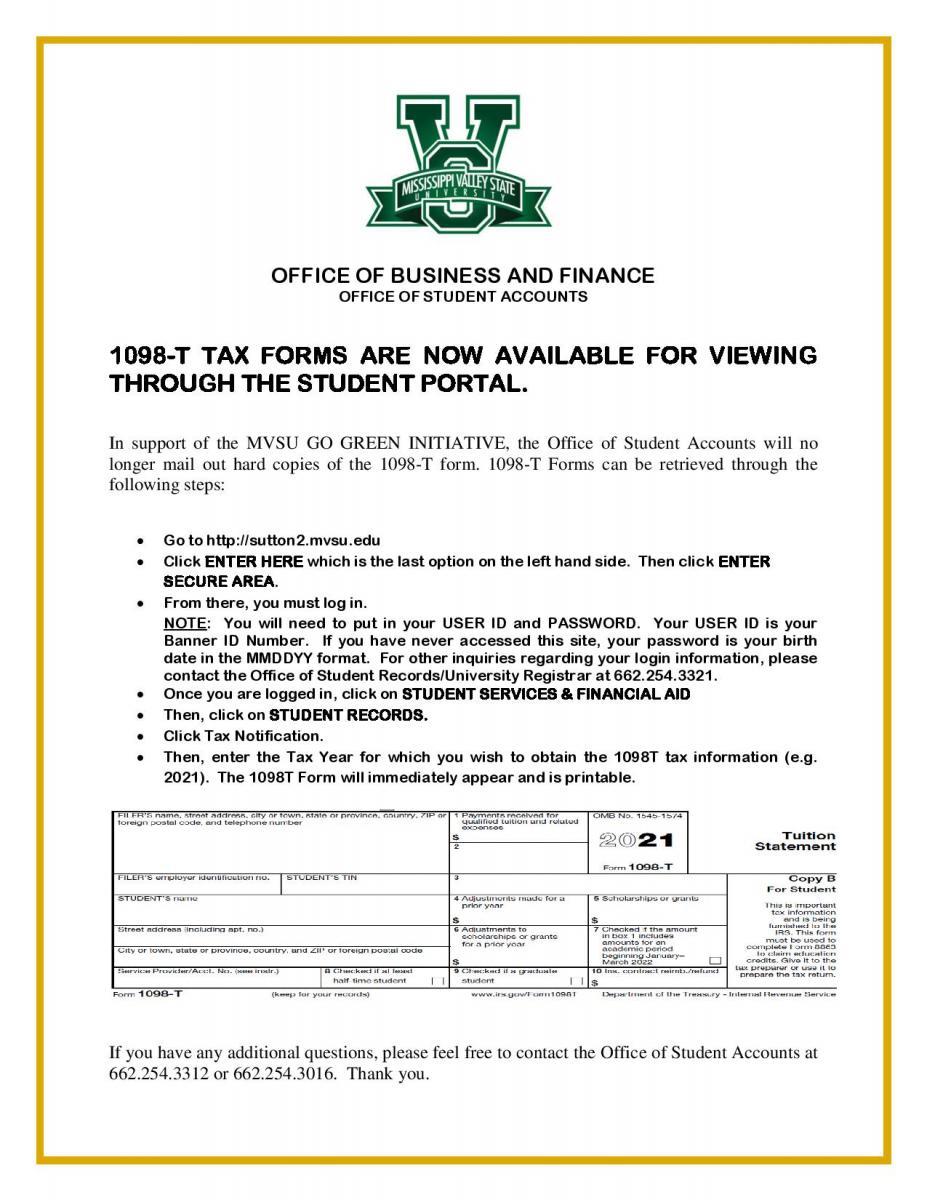 1098-T TAX FORMS ARE NOW AVAILABLE FOR VIEWING THROUGH THE STUDENT PORTAL.
In support of the MVSU GO GREEN INITIATIVE, the Office of Student Accounts will no longer mail out hard copies of the 1098-T form. 1098-T Forms can be retrieved through the following steps:
Go to http://sutton2.mvsu.edu
Click ENTER HERE which is the last option on the left hand side.  Then click ENTER SECURE AREA.
From there, you must log in. 
NOTE:  You will need to put in your USER ID and PASSWORD.  Your USER ID is your Banner ID Number.  If you have never accessed this site, your password is your birth date in the MMDDYY format.  For other inquiries regarding your login information, please contact the Office of Student Records/University Registrar at 662.254.3321.
Once you are logged in, click on STUDENT SERVICES & FINANCIAL AID
Then, click on STUDENT RECORDS.
Click Tax Notification.
Then, enter the Tax Year for which you wish to obtain the 1098T tax information (e.g. 2021).  The 1098T Form will immediately appear and is printable.